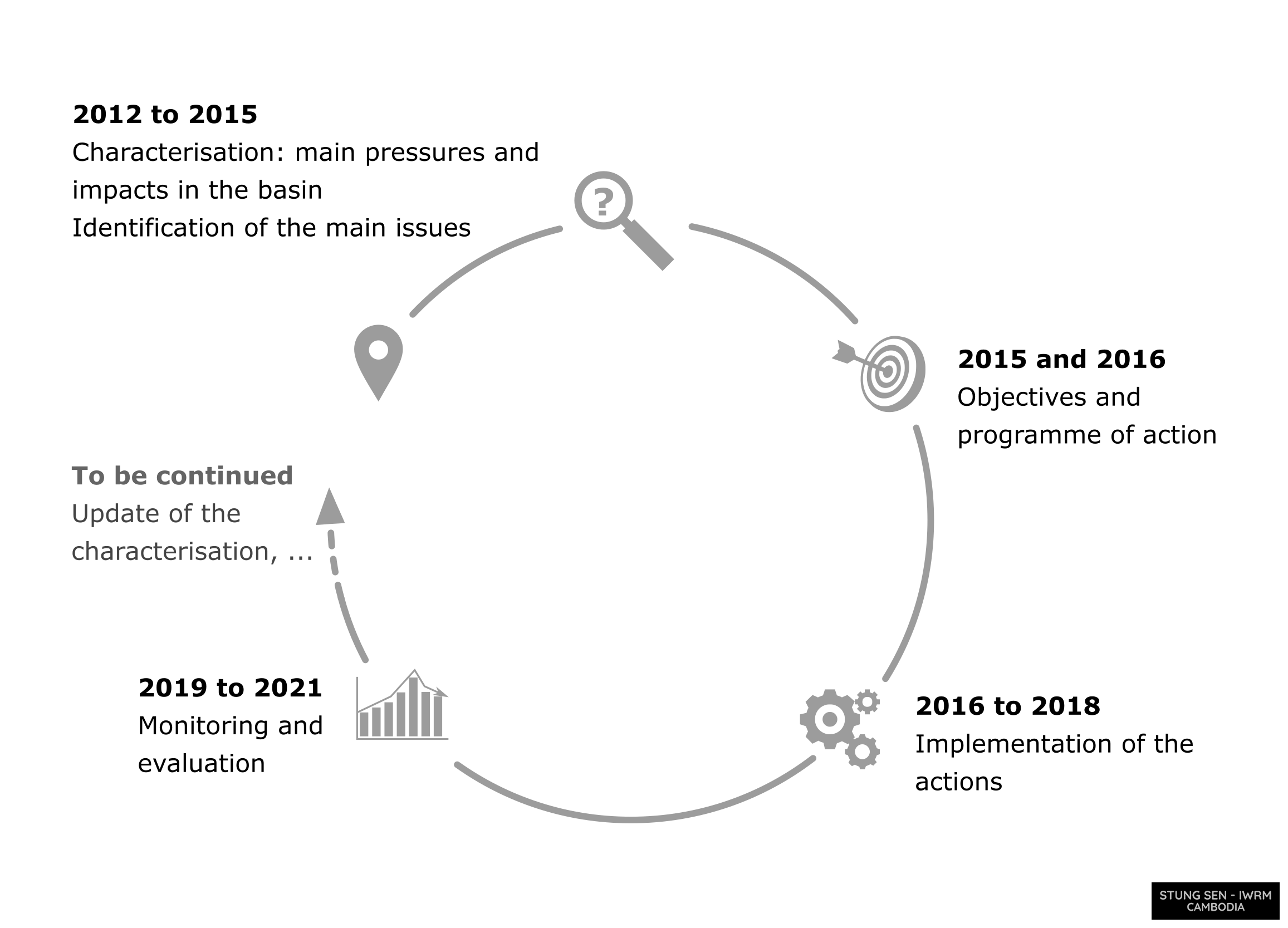 The IWRM is a method based on:
the basin scale, as it is the relevant geographical area for the management of water issues
a dedicated governance, with the creation of basin organisations in order to make possible the implication of all the stakeholders involved with water, and therefore the shift from a sectorial management of water towards an integrated management
the elaboration of a river basin management plan at the basin scale, elaborated with a dedicated method
a sound management of water data with a water information system
the funding of actions
The IWRM is implemented through working cycles: characterisation of the basin pressures and impacts ("what is the situation?"), identification of the main issues ("what are the priorities?"), settlement of objectives and elaboration of a programme of actions ("where do we need to go and how to reach there?"), implementation of actions, and evaluation ("are our objectives reached, and why?"). The monitoring should be led continuously through the cycle. At the end, a new cycle is started thanks to the update of the characterisation ("how have the situation evolved thanks to the first cycle?").